Making A Difference: Denver Program
As the local affiliate Imagination Library of Denver, our volunteer board and staff:
Fundraises to make sure ALL the program costs are covered: book printing, postage, and program management
Enrolls local children to receive monthly books at no cost to their family via online, paper or in-person.
Purchases the books through our partnership with Dolly Parton Imagination Library
Manages the DPIL database for accuracy 
Attends community outreach events
ALL children ages 4 and under, with mailing addresses in the Denver service area are encouraged to register. Denver service area currently includes mailing addresses in the following zip codes: 80205, 80211 & 80220, and 80216.
Want to help expand our service area? Please consider a monthly donation of $14 to ensure all children in Denver receive Dolly's books.
Interested in learning how the logistics of the program works? Watch The Journey of A Book from The Dollywood Foundation
Denver Accomplishments
Since launching 2015 Imagination Library Denver:
Mailed more than 30,000 books 
Attends community outreach events like the Five Points Jazz Fest, Denver Days Events and Montessori school events
Launched The Denver Grilled Cheese Fest - our signature food fest and Denver's original grilled cheese extravaganza
 Provided more than a $200 value to our community for every $30 dollars spent Imagination Library of Denver
Graduated more than 876 kids from our program who will be entering kindergarten
Served more than 2,000 children and families in Denver
Partnered with the Lower Valley Imagination Library to help continue their book services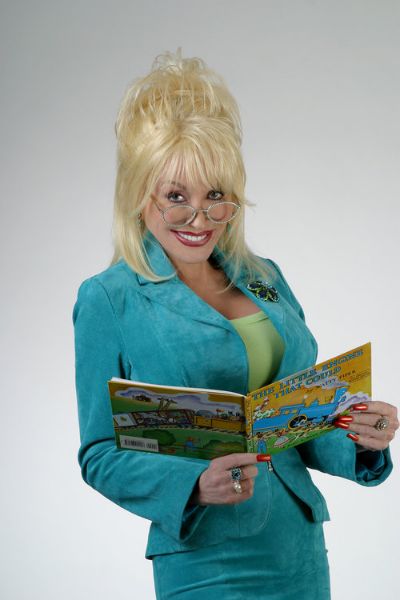 Dolly Parton AKA The Book Lady
Dolly Parton's Imagination Library is a book gifting program that mails free books to children from birth to age five in participating communities within the United States, United Kingdom, Canada, Australia and the Republic of Ireland.
Inspired by her father's inability to read and write Dolly started her Imagination Library in 1995 for the children within her home county. Today, her program spans four countries and mails over 1 million free books each month to children around the world.
"When I was growing up in the hills of East Tennessee, I knew my dreams would come true. I know there are children in your community with their own dreams. They dream of becoming a doctor or an inventor or a minister. Who knows, maybe there is a little girl whose dream is to be a writer and singer.

The seeds of these dreams are often found in books and the seeds you help plant in your community can grow across the world."
In 1995, Dolly Parton launched an exciting new effort, Dolly Parton's Imagination Library, to benefit the children of her home county in East Tennessee, USA. Dolly's vision was to foster a love of reading among her county's preschool children and their families by providing them with the gift of a specially selected book each month.
Dolly's Imagination Library became so popular that in 2000, she announced that she would make the program available for replication to any community that was willing to partner with her to support it locally.
Since the initial program launch in the United States, Dolly Parton's Imagination Library has gone from just a few dozen books to more than 125,000,000 books mailed to children in the United States, Canada, and across the proverbial pond to the United Kingdom, and Australia!
Currently, more than 1,600 local communities provide the Imagination Library to more than 1,000,000 children each month.
Already statistics and independent reports have shown Dolly Parton's Imagination Library drastically improves early childhood literacy for children enrolled in the program. Further studies have shown improved scores during early literacy testing.